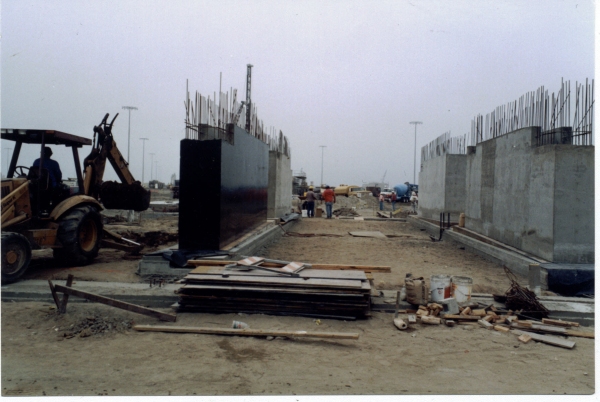 Concrete boxes for truck lift mechanisms. Coated sides and bottom with KrystalSeal, before setting sub-grade.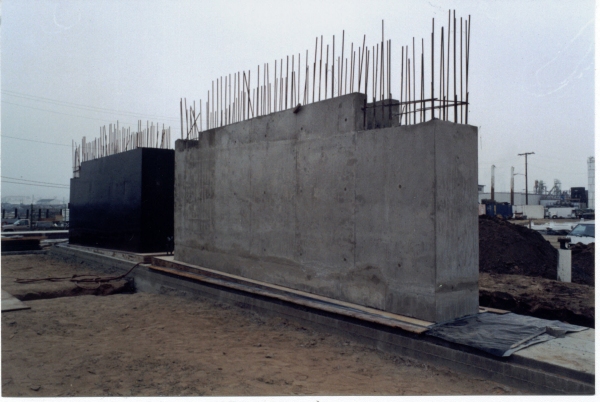 Side forms removed from concrete box prior to coating with KrystalSeal, at the Los Angeles Container Port.
Concrete boxes set sub-grade at sea level, requiring KrystalSeal on all exterior surfaces to protect steel re-bar construction and hydraulic lift mechanism from corrosive sea water.