KrystalSeal (white tint) is spray-applied by XPS Construction crew to the 12,000 sq.ft. new concrete drip pad at Spray Lakes Sawmill, Calgory, Alberta, Canada.
Wet KrystalSeal is back-rolled to a consistent, even Wet Film Thickness (WFT).
Due to High Solid Content (low solvents) of KrystalSeal, dust masks and goggles are all that are required for well-ventilated spray-application. Activated-charcoal filtered OSHA masks are recommended for tight confinements.
KrystalSeal roll-applied under pipes, behind pipes, onto containment walls, under tanks, etc.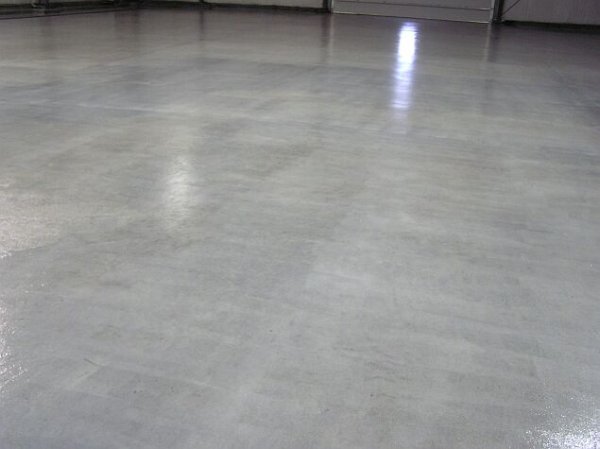 KrystalSeal (white tint) penetrating and curing on 12,000 sq.ft. indoor drip pad.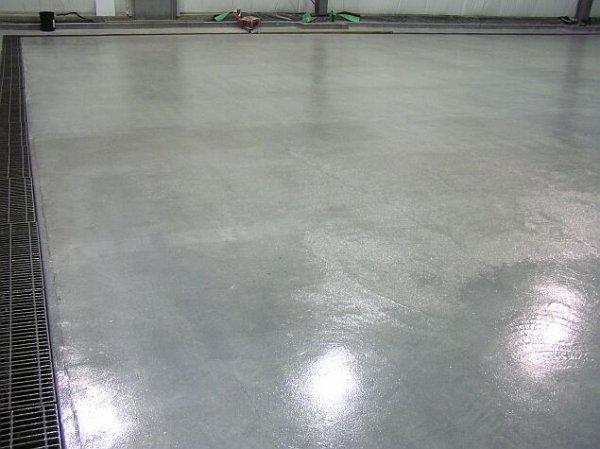 Fully cured, glossy, light-reflective KrystalSeal (white tint) just prior to drip pad receiving first load of pressure-treated lumber.